Article courtesy of gettvantenna.com
So, you've subscribed to the best video streaming service on the internet. While you get to binge watch your favorite shows without advertisements, there are still plenty of things you are missing out on, which include live sports, the most popular talk shows and of course, the local news.
You have heard your friends talking about all these new prime time shows, but you are still skeptical about exploring your options. Well, here's the good news, you can access all kinds of free TV content just by investing in an inexpensive TV antenna.
Now, you're probably wondering, isn't having a TV antenna old-school? Here's where you are wrong. Over the years, television antennas have advanced just like other forms of communication. However, to ensure you get the best value for your money, we suggest you invest in an outdoor TV antenna.
What Is An Outdoor Antenna
Are you tired of paying a ridiculously high price for satellite or cable only so you can keep up to date with your favorite prime shows and sports channels? We understand how you feel! Well, rest assured because there are far more inexpensive and simpler ways to watch TV, namely, outdoor antenna.
Source: 1byone.com
The excellent outdoor antenna is here to put all your problems to rest. Not only will it help you save money in the long run but it will also allow you to the best local channels after only paying once, which means you don't have to pay any monthly payment or sign a binding contract. Just purchase the antenna, and you are ready to go.
Best of all, you can use some outdoor antenna models both indoors and outdoors. Most outdoor antennas are relatively easy to install and come with a detailed instruction manual. The antenna will pick up signals in no time and is also designed to withstand the toughest weather conditions.
Some outdoor antennas can also be used to pick up radio signals so that you can enjoy the best of both worlds. Simple research about what channels you can access from where you live and let the hunt for the best outdoor antenna begin.
Why Should I Purchase An Outdoor Antenna
While most people opt for an indoor antenna, it is not the best option if you want the best results. You have to place indoor antennas near the TV, which means it may face problems receiving signals through materials such as concrete.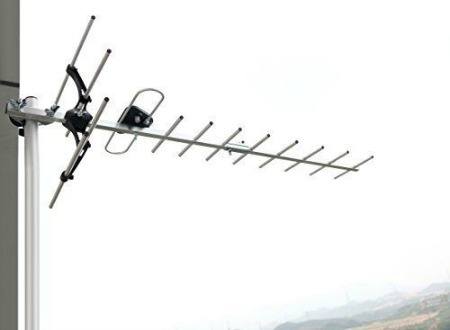 The antenna has to operate against electronic interference. This interference can degrade reception and negatively impact the signals. Because of all these reasons, it is far more practical that you purchase an outdoor TV antenna.
If you already have cable TV, you can still benefit from an antenna. An outdoor antenna will come in handy the next time your satellite or cable blacks out. Much like how you can always tune into the radio, the frequency is always reliable which means you won't ever have to go without your favorite shows.
Factors To Consider While Purchasing Outdoor Antenna
Before you make a final purchase, here are a couple of factors you should keep in mind while buying an outdoor antenna:
Find Out What Channels You Can Access
Before you buy the best outdoor TV antenna for your needs, it is crucial you get a vague idea about what channels you receive in your area. You can use an online tool to find out. All you need to do is type in all your details, including your address and you will receive notifications about all the channels your TV antenna will receive.
Source: mrbabu.com
The number of channels you receive typically depends on the distance of your house from the broadcast tower, the type of residence and the height on which you install the antenna. People who live in metro areas are likely to pick up more channels as compared to individuals who live in the countryside.
Fortunately for you, an outdoor TV antenna is likely to receive more signals and will allow you watch the best channels.
Power
Here's the thing, there is no such thing as antenna power because the antenna does not generate power. So, when manufacturers are advertising their products, they are talking about the antenna's gain. The gain has a direct impact on the reception.
Rooftop Vs. Attic Installation
When investing in an outdoor antenna, you can choose between an attic or rooftop model. While the roof is typically considered as the best place to install the antenna, the attic will work fine. However, ensure the antenna signals can penetrate the roof materials. However, if you have an aluminum roof, it is essential you set up the antenna outside.
Frequency
TV channels broadcast over VHF and UHF frequencies. If you want to receive the most channels in your vicinity, consider investing in an antenna that has both VHF and UHF capability. Opting for an antenna with a single frequency range is too restrictive and is not recommended at all. Opt for an antenna with the dual capability to reap the most benefits.
Multi-directional Or Directional
As the name indicates, a directional antenna points to a single direction in efforts to improve signals in that particular direction.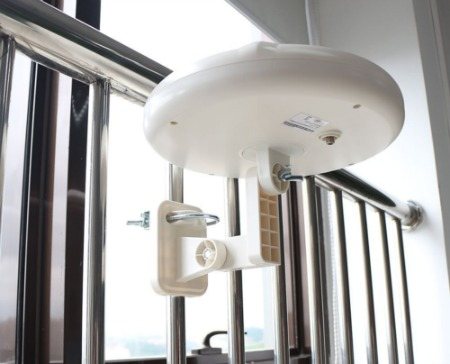 A multidirectional antenna need not be fixed in a particular direction and can receive signals from multiple directions at the same time. You should invest in a multi-directional antenna, particularly if the channels you watch transmit from different directions.
Interference
Interference refers to hindrance that makes it difficult for your TV to receive various signals from all around. Thanks to tall buildings, interference has become a huge problem. However, one should not ignore electronic interference.
The appliances inside our homes not to mention, wireless devices and electrical equipment all contribute to more electronic interference. Fortunately, antenna users can improve reception by placing the antenna above the ground.
Antenna Height
The height of the antenna directly impacts its overall range. The antenna height can lessen nearby interference and boost the overall quality of reception. If your favorite channels are coming from far off location, consider mounting your antenna on the mast for better signals.
Buildings, hills, trees can weaken and deflect signals, which is why you should position the antenna in an elevated space for a better reception. While signals are capable of passing through walls and other kinds of surfaces, weaker signers may result in signal disruption. Position the antenna on your rooftop, ensure it is at the highest level.
Tips For Installing Your New Outdoor Antenna
Follow these simple tips for installing your new outdoor antenna:
Ensure you have mounted the antenna in the most optimal spot on the rooftop, this will result in improved performance. While you can install the antenna in the attic, this may lead to a loss of signal.
Make sure you position the front of the antenna towards the broadcast towers. If you don't know where the towers are, you can conveniently check using online websites.
Before performing the channel scan, read the instruction or TV manual, which will ensure you are following the right steps.
While most antennas come with a detailed guide, consider seeking the help of a professional if you can install the antenna yourself. You may also reach out to a friend or a trusted neighbor who can help you out with the task.